Are you looking for a pet friendly vacation spot? The pandemic is pushing forward sustainability efforts worldwide and prioritizing travel options. This has never been more relevant than it is now!
How can you plan the best pet friendly vacation for you and your pets? There are a lot of factors to consider, especially nowadays when it's crucial to pick a safe and pet-friendly destination.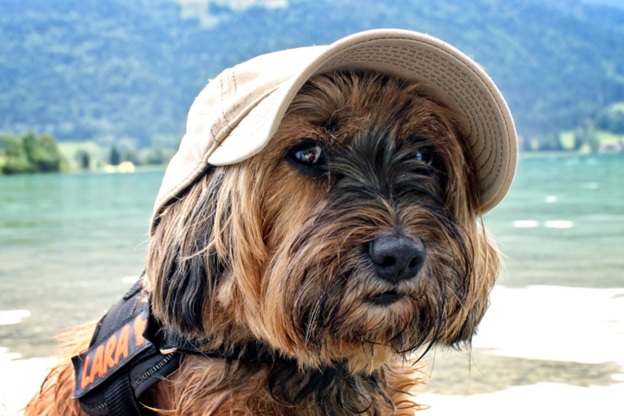 Keep reading to find out all the tips you need to know to plan a pet-friendly vacation.
Planning Ahead
Start by researching the places you plan to visit and the lodging you plan to stay in to make sure they offer pet accommodations. The next step is to make sure that your pet will be a good traveling companion. Researching the temperatures of your destination and the animal's behavior.
Create a packing checklist that includes all the necessary items for your furry friend. Make sure you have updated vaccinations for your pet and they have a current microchip, as most venues will need documentation.
Finding the Right Pet-Friendly Accommodations
There is a plethora of lodging options for you and your pet. Make sure you consider your pet's size, breed, and any special needs when looking for the right fit.
Make sure to read reviews and check policies. Many places will need extra deposits and fees at check in. If your pet has medical needs, look for facilities with medical help.
Airline Regulations for Flying With Pets
Most airlines require a small pet crate, health certificate, and vaccination records. It's also important to know the size, weight, and species limit of the pets the airline allows. The smaller the pet, the more likely they are to fly in the passenger cabin with you.
Each airline has its own list of prohibited species, documents to submit, and fees that need to be paid. Make sure you double check everything, and plan ahead as some airlines require you to book in advance if you're bringing your pet.
Financial Costs of Pet-Friendly Vacations
Consider pet-friendly vacation budget such as accommodation, pet food, vet bills, added airline baggage fees, and pet sitting if you plan to go out for the day and can't bring your pet. If you are planning a road trip, factor in gas costs and extra daily stops for potty breaks.
Many hotels and campgrounds have pet-friendly policies and rates, so decide these costs ahead of time. If you plan to stay with family or friends, make sure they are comfortable with you bringing your pet as well.
Plan Fun Activities 
Research activities in the area the pet can enjoy, such as hikes, dog-friendly beaches, or dog parks. Also investigate any local pet-sitting or boarding options. Make sure to bring along your pet's favorite items, including food, treats, bedding, toys, and medications.
Be sure to plan plenty of fun activities with pets, such as going for leisurely walks or swims. Taking spring breaks, weekend trips, and long-distance vacation trips with your pet is a great way to create wonderful memories with your furry best friend.
Research Local Health and Safety Regulations
Every state, county, and city may have different laws and ordinances that must be followed, and it's important to research and obey these rules when traveling. In particular, always check with local emergency veterinary groups in case of any unexpected illnesses, injuries, or other health issues.
Always make sure you're informed on location-specific dangers such as traffic laws, natural hazards, or any other risks that may affect your pet.
Prepare Necessary Documentation and Supplies
Before the trip, gather pet-related documents and supplies such as vet records, medication, food, bowls, leashes and collars. Make sure to also bring a copy of your pet's license, microchip information, contact info of your veterinarian, and an emergency contact. This documentation will be necessary for travel, boarding, and lodging.
A great article from www.thedoghood.com shows an excellent guide on how to take better care for your pet. They also provide recommendations and product comparisons for different pet health products.
It's also important to make sure your pet is up to date on their vaccinations and flea/tick preventatives, as some pet-friendly lodging facilities may require proof. And if your pet is traveling by train or plane, check the individual airline rules or rail company regulations to ensure your pet meets the criteria.
Pack Pet-Friendly Gear
Be sure to bring enough of your four-legged companion's preferred food, as well as enough water. Don't forget to bring feeding and water bowls, along with any other necessary item your pet may require for mealtime. Remember to pack a leash and collar for going outside, and a comfortable bed for relaxing.
Make sure to bring your pet's favorite toys and treats, as well as any medications. It is also helpful to bring a pet first-aid kit, in case of any emergency trips to the vet, and pet waste bags for clean-up purposes. Bring up to date vaccination records for your pet, and their tags with your current contact information.
Considerations for Pet-Sitters and Dog-Walkers
Dog walkers and pet sitters can be a great choice when traveling with a pet. They can give added care, exercise, and companionship to the animal.
When selecting a pet sitter, it's important to research the credentials and background of the individual. Ask for references, meet the person before committing, and have a thorough discussion about your pet's individual needs. When searching for dog walkers, research sites that offer discounted and vetted services.
Once the proper care professionals have been established, ask friends and co-workers if they can recommend pet-friendly hotels or lodging accommodations. Be sure to inquire about pet fees and restrictions, such as pet size and breed.
Create a Memorable Experience and Plan a Pet-Friendly Vacation Today
A pet-friendly vacation can be the perfect adventure for you and your furry friend. With the right planning and preparation, you can create a vacation that both of you will enjoy.
By being mindful of the expenses, researching pet-friendly accommodations, and always being prepared, you're sure to have an amazing trip. Why wait any longer? Plan a pet-friendly vacation today!
If you enjoy this article, make sure to browse our blog for more interesting reads.