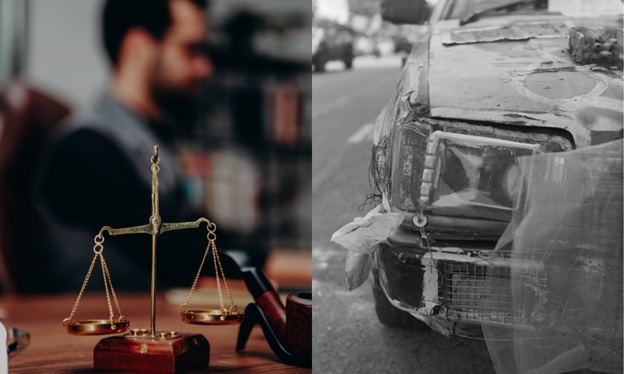 Lawyers can assist you throughout the legal process of a car accident case and obtain financial compensation for you. Naturally, if you're in a car accident, your health is your top priority. After receiving the necessary medical attention, you are probably thinking about fixing your car. For that, you will need financial help, which you can get by filing a car accident claim. The filing of an automobile accident claim can be very difficult, and you might need information that you don't have. Expert witnesses can help fill in the gaps in cases like this to support your case. A knowledgeable and experienced car accident lawyer should be contacted right away if you have been hurt in a car accident and need assistance with your next actions. The lawyers can help you recover financial compensation by bringing in credible expert witnesses that will help your case greatly.
Explaining the facts
In vehicle accident trials, expert witnesses are frequently called to explain the facts or offer a technical viewpoint on a topic that would ordinarily be unfamiliar to laypeople. An accident reconstructionist is a typical example of an expert witness who can explain the mechanics of a car collision to a jury to demonstrate its severity or who caused it. Car accident specialists can provide reports to support a claim for compensation or testify in court in their respective fields of expertise.
Conveying complex topics
Expert witnesses who are accustomed to conveying complex topics to people with different educational backgrounds are even more useful because they are familiar with how courts operate. This might be really beneficial. In their field, expert witnesses have a strong education. They are qualified to discuss the circumstances of an accident, assign blame, and other subsequent conditions because of their education.
Credibility
Hiring an expert witness has benefits beyond just having a trained specialist explain various details of your auto accident. Specialists lend credibility. They work in different fields. Their knowledge might help a juror or an insurance company representative make connections.
Objectivity
Experts frequently adhere to a set of moral and professional norms in their industry. As a result, their testimony has some degree of objectivity. When it comes to personal injury lawsuits, when insurance companies make a concerted effort to cast doubt on your injuries and the level of fault of their client, this can help maintain the focus on the facts of your case.
Client's experience
Legal organizations don't always decide to spend money on an expert witness. However, there are different factors that could make having an expert witness important. An experienced expert witness in medicine has testified in front of juries. They are able to review all of the documentation, including all of the invoices and medical records, and form an unbiased conclusion. The client's experiences as a result of the accident can be effectively described to the jury by an experienced expert.
Conclusion
An expert witness can also assist you in demonstrating to the opposition your commitment to pursuing your claim. Negotiation is necessary to come to a fair solution. Putting yourself in the best position to negotiate a fair settlement requires developing a solid case that is ready for trial. You have all you need to raise the settlement value of your injury claim when the appropriate experts compile the facts and testimony for your case.